Join our team for greater cleaning opportunities and success!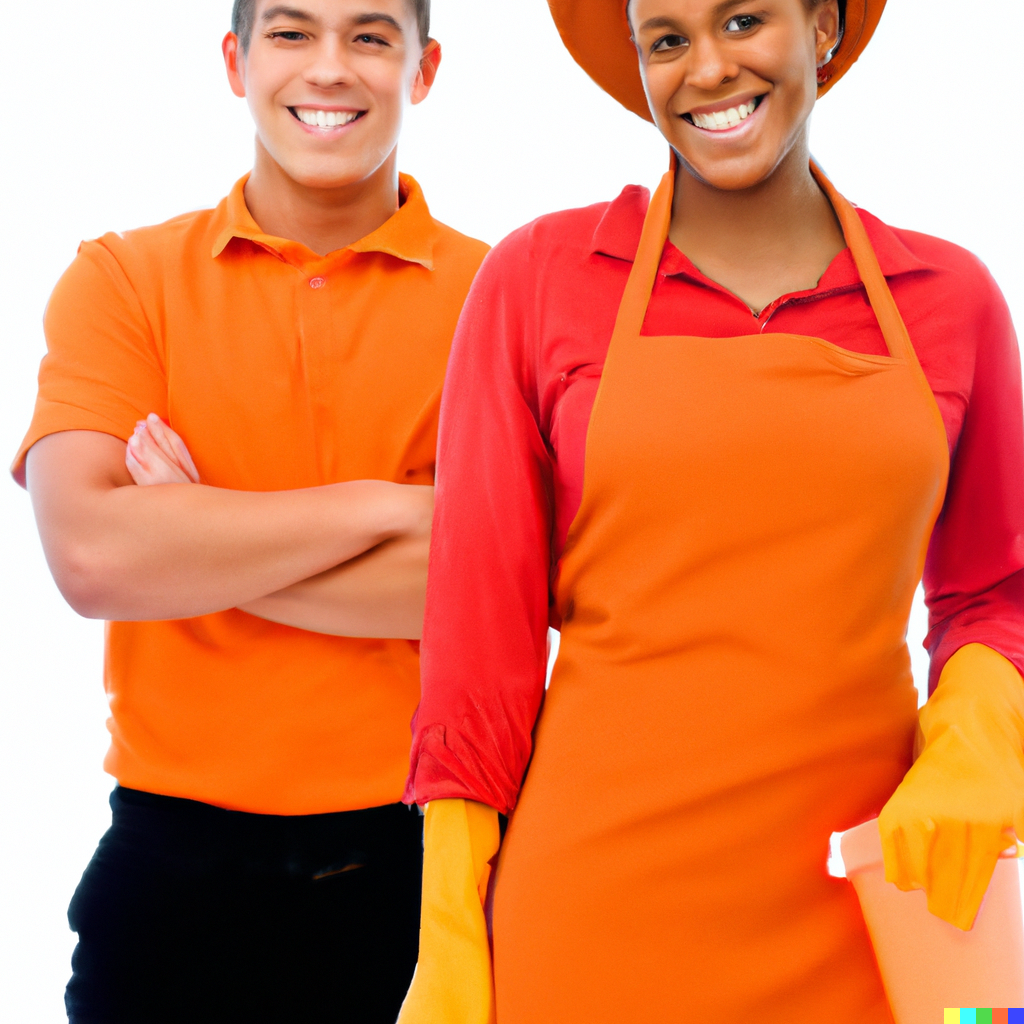 Tenancy.Cleaning offers a unique opportunity for existing professional cleaning services providers or those interested in starting their own cleaning company. By joining our company as Cleaning Contractors, they can expand their business reach and tap into a larger customer base while benefiting from the support and expertise of a trusted brand. The partnership offers access to new clients, ongoing training, and marketing support. Moreover, with our opportunity available nationwide, it presents an ideal platform for expansion and growth. Cleaning Subcontractors will receive booked cleaning jobs directly on their phone, providing greater flexibility and convenience for managing their workload. By joining forces with us, cleaning contractors can take their business to new heights and offer their customers high-quality, reliable cleaning services while enjoying the benefits of being part of a larger network. Don't miss out on the opportunity to join our team and take your business to the next level.
Who can join us? the requirements.
To partner with Tenancy.Cleaning as a cleaning contractor, there are several requirements and expectations that interested party must meet. These include:
Proper Cleaning Equipment and Supplies: A range of cleaning equipment and supplies is necessary to provide high-quality cleaning services, including vacuums, mops, buckets, cleaning solutions, and other cleaning tools. In addition, a professional carpet cleaning machine that can do steam upholstery cleaning is necessary to provide complete cleaning services.
Transportation: Contractors will need reliable transportation to travel to their cleaning jobs. A vehicle that can safely transport all necessary equipment and supplies is essential.
Relevant Licenses: Business insurance for cleaning business, Public Liability insurance.
Training and Experience: To deliver exceptional cleaning services you need to have cleaning experience and if you dont have it we can help you with Training you with an exiting cleaning team that can train you until you are able to deliver the professional cleaning service our company promises.
Good Customer Service Skills: Good customer service skills are critical to building and maintaining a positive relationship with clients. Contractors must communicate effectively, respond promptly to inquiries and concerns, and provide outstanding service.
Availability to Cover Up to 25 Miles Radius: Contractors must be available to cover jobs within a 25-mile radius of their base to ensure they can meet the needs of a wide range of customers.
Ability to Work Minimum 4 Days a Week: Contractors should be available to work at least four days a week to ensure a consistent and reliable service.
Ability to Team Up with Another Person: All jobs are to be carried out by more than one person, so contractors should be able to team up with another person to complete cleaning jobs efficiently.
Joining Opportunity Partnership Tenancy.Cleaning as a contractor is an excellent opportunity for cleaning professionals who want to expand their business reach and provide high-quality cleaning services while benefiting from the support of a trusted brand. By meeting these requirements and expectations, contractors can build a successful cleaning business and become a part of a nationwide network of cleaning professionals.
The type of Cleaning Services you will be required to undertake.
As a cleaning contractor with Tenancy.Cleaning, partners will be expected to offer a comprehensive range of cleaning services to meet the needs of customers. These services include:
End of Tenancy Cleaning
Move-in or Move-out Cleaning Services
Deep Thorough Cleaning
After Builders Cleaning
Appliance Cleaning
Carpet and Upholstery Cleaning
Pressure Washing Services
These services are designed to help customers maintain a clean and healthy environment in their homes and workplaces. By providing a one-stop solution for all cleaning needs, partners can meet the varied requirements of customers and provide exceptional service that exceeds their expectations. With our support and expertise, partners can deliver outstanding cleaning services and build a successful cleaning business.
What is the next step?
Fill in the form below, provide as much as details as possible, if you dont have the cleaning equipment and really want to become our partner then start looking to get them. We are open to all individuals and businesses willing to join us as long as they have the right tools and meet the criteria.