Join our team for greater cleaning opportunities and success!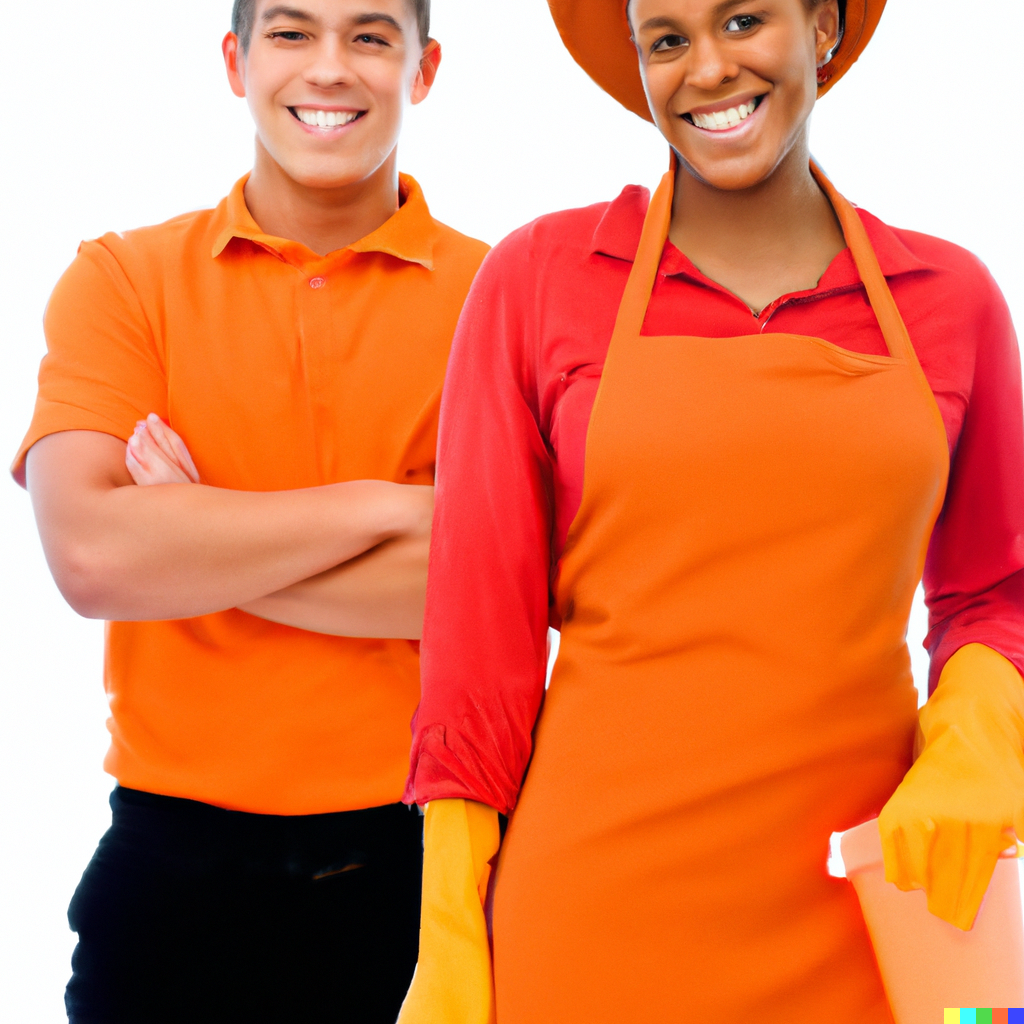 Tenancy.Cleaning provides a unique opportunity for professional cleaning service providers and individuals aspiring to start their own cleaning business. By becoming Cleaning Contractors, they can expand their customer base and tap into a larger market while benefiting from a trusted brand. This partnership offers access to new clients and ongoing training. With nationwide availability, it provides an ideal platform for starting a cleaning business or growing an existing one. Cleaning Contractors receive direct bookings for cleaning jobs, ensuring flexibility and convenience. Joining Tenancy.Cleaning allows contractors to offer high-quality cleaning services, elevate their business, and become part of a supportive network. Don't miss out on this chance to start or grow your cleaning company.
Who Can Join Us? The Requirements.
To partner with Tenancy.Cleaning as a cleaning contractor, there are several requirements and expectations that interested party must meet. These include:
Proper Cleaning Equipment and Supplies: A range of cleaning equipment and supplies is necessary to provide high-quality cleaning services, including vacuums, mops, buckets, cleaning solutions, and other cleaning tools. In addition, a professional carpet cleaning machine that can do steam upholstery cleaning is necessary to provide complete cleaning services.
Transportation: Contractors will need reliable transportation to travel to their cleaning jobs. A vehicle that can safely transport all necessary equipment and supplies is essential.
Relevant Licenses: Business insurance for cleaning business, Public Liability insurance.
Training and Experience: To deliver exceptional cleaning services you need to have cleaning experience and if you dont have it we can help you with Training you with an exiting cleaning team that can train you until you are able to deliver the professional cleaning service our company promises.
Good Customer Service Skills: Good customer service skills are critical to building and maintaining a positive relationship with clients. Contractors must communicate effectively, respond promptly to inquiries and concerns, and provide outstanding service.
Availability to Cover Up to 25 Miles Radius: Contractors must be available to cover jobs within a 25-mile radius of their base to ensure they can meet the needs of a wide range of customers.
Ability to Work Minimum 4 Days a Week: Contractors should be available to work at least four days a week to ensure a consistent and reliable service.
Ability to Team Up with Another Person: All jobs are to be carried out by more than one person, so contractors should be able to team up with another person to complete cleaning jobs efficiently.
Joining Opportunity Partnership Tenancy.Cleaning as a contractor is an excellent opportunity for cleaning professionals who want to expand their business reach and provide high-quality cleaning services while benefiting from the support of a trusted brand. By meeting these requirements and expectations, contractors can build a successful cleaning business and become a part of a nationwide network of cleaning professionals.
The benefits of being our partner.
Secure your future with our cleaning partnership program. Benefits include expanded customer base, trusted brand, new clients, direct bookings, flexibility, training, growth opportunities, and a supportive network. Act now!
Own Boss: As a partner of Tenancy.cleaning, you have the freedom to be your own boss, making independent decisions and shaping the direction of your business.
Flexible Hours: Enjoy the flexibility of setting your own work hours, allowing you to achieve a better work-life balance and accommodate personal commitments.
Potential to Grow: Partnering with Tenancy.cleaning opens up opportunities for growth, allowing you to expand your business, take on more clients, and increase your earning potential.
Good Income: As a partner, you have the potential to earn a good income, with the ability to determine your rates and maximize your profits through efficient operations and excellent service.
Self-Employed: Partnering with Tenancy.cleaning allows you to experience the benefits of being self-employed, giving you the independence, autonomy, and satisfaction that comes with running your own business.
Be Off When You Want: You have the flexibility to take time off when needed, ensuring you can prioritize personal events, vacations, or downtime without seeking approval from a higher authority.
Create More Team: As your business expands, you can create a team of skilled professionals, providing employment opportunities and allowing you to delegate tasks for more efficient operations.
Cover More Areas: With Tenancy.cleaning's partnership, you can extend your services to cover a wider geographic area, reaching more potential clients and expanding your customer base.
Support and Resources: As a partner, you'll have access to the support and resources offered by Tenancy.cleaning, including training, and a network of like-minded entrepreneurs, enhancing your chances of success.
The type of Cleaning Services you will be required to undertake.
As a cleaning contractor with Tenancy.Cleaning, partners will be expected to offer a comprehensive range of cleaning services to meet the needs of customers. These services include:
Carpet and Upholstery Cleaning
These services are designed to help customers maintain a clean and healthy environment in their homes and workplaces. By providing a one-stop solution for all cleaning needs, partners can meet the varied requirements of customers and provide exceptional service that exceeds their expectations. With our support and expertise, partners can deliver outstanding cleaning services and build a successful cleaning business.
Frequently Asked Questions about becoming a professional cleaning contractor:
Who can become a cleaning partner?

Answer: Anyone who meets the criteria and has a passion for the job can become a cleaning partner.

Where do you cover?

Answer: We provide cleaning services all over the UK.

Can I cover more than one area?

Answer: Yes, you have the flexibility to cover multiple areas.

Can I do this as part-time?

Answer: No, we require full commitment to ensure consistent and reliable service.

How much can I earn?

Answer: Your earnings are based on the number of cleaning jobs you complete.

How often will I be paid?

Answer: We process payments on a weekly basis.

How do I get paid?

Answer: Payments can be received in cash from customers or through bank transfers from our company.

Do I need a car?

Answer: Yes, having a vehicle is essential for transportation of equipment and supplies.

Can I use a domestic carpet cleaner?

Answer: No, a professional carpet cleaner capable of upholstery cleaning is required for quality service.

How much do I get per job?

Answer: Job prices vary, but on average, each job is around £285.

Can I do only evening jobs?

Answer: Unfortunately, jobs are scheduled from morning to evening, and availability during these hours is required.

How do I get jobs?

Answer: We provide a mobile app through which you will receive notifications and bookings for jobs.

Can I go to jobs on my own?

Answer: For most cleaning services, a minimum of two people is required, except for carpet and appliance cleaning.

Will you provide a uniform?

Answer: Yes, our company will provide a uniform for you.

How many jobs can I do a week?

Answer: A team of two professional cleaners can typically handle around 12-16 jobs per week.
What is the next step?
Fill in the form below, provide as much as details as possible, if you dont have the cleaning equipment and really want to become our partner then start looking to get them. We are open to all individuals and businesses willing to join us as long as they have the right tools and meet the criteria.